Oscillographics. All the cool kids are talking about them. How do they work? What do they do? Can you turn them into NFTs? Eli from Mystic Circuits answers 2 of those 3 questions, and shows off the 3DVCA with an oscillographic-focused patch.
I know, you always wanted to get more niche than Eurorack. Here Eli gives us a brief overview of oscillographics and then gets fancy with superimposition, his oscilloscope, and two 3DVCAs (not to be confused with one 6DVCA for those from other dimensions).
From audio rate manipulation to Pure Data patches, this is definitely a unique way to use this Swiss army knife of a VCA.
What Are Oscilloscopes?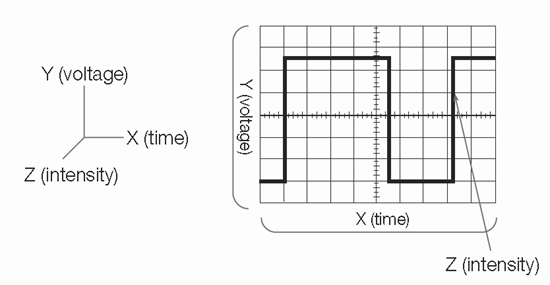 Taking a quick step back, if you aren't familiar with oscilloscopes and waveform/voltage visualization as a whole, why not learn about them from someone who professionally electrocutes themselves, ElectroBOOM:
There's also a nice oscilloscope overview from Tektronix if you're the reading type.
What Is The Best Eurorack Oscilloscope?
Easy: Mordax DATA.
Why DATA? It's got about everything you could want:
4 channel oscilloscope (including XY & minimal display mode)
voltage monitor & source
dual

waveform

generator
quad clock source with division/multiplication/

offset

spectral analyzer
spectrograph
tuner
Not a bad feature set, right? If you've ever caught DivKid doing fancy things on his DATA, that's utilizing XY mode.
Patchwerks has a good overview video on DATA, including a small section on XY mode, and there's plenty examples of DATA XY art on YouTube, like this video from The Dude: